Inspire Your Audience
To Next-level Leadership
Suzanne's thirty years of experience in the psychology of human behavior and the neuroscience of leadership—as well as her science-based-systems approach to coaching and talent development—have made her a go-to speaker for Fortune 500 organizations, executive groups, start-ups, professional associations, nonprofits and colleges.
Capitalizing on her experience with high-performing leaders and their teams, Suzanne delights and challenges audiences as she reveals the critical keys to leadership: building trust, enhancing communication, and navigating conflict. As both keynote speaker and master facilitator, Suzanne sparks and emboldens leaders to create and foster environments where all team members are inspired, encouraged, and provided the freedom and skills to operate at full potential toward a common goal.
From Employee Compliance To Commitment:
Why Trust Is The Game Changer
People don't quit their jobs; they quit their bosses.
For most leaders, a top priority is delivering results—meeting their own targets and getting their people to meet theirs. And while the instinct is to set aggressive benchmarks and train direct reports on how to achieve them, too many leaders default to putting process over people. As a result, employees feel unappreciated, devalued, frustrated. And when they don't move up (and sometimes even when they do) they often move out.
Fusing her deep knowledge of human behavior with her unparalleled ability to guide leaders to adopt a "coach-approach" with their people, Suzanne will show attendees that their key to sustainable success is standing right in front of them. It's their people.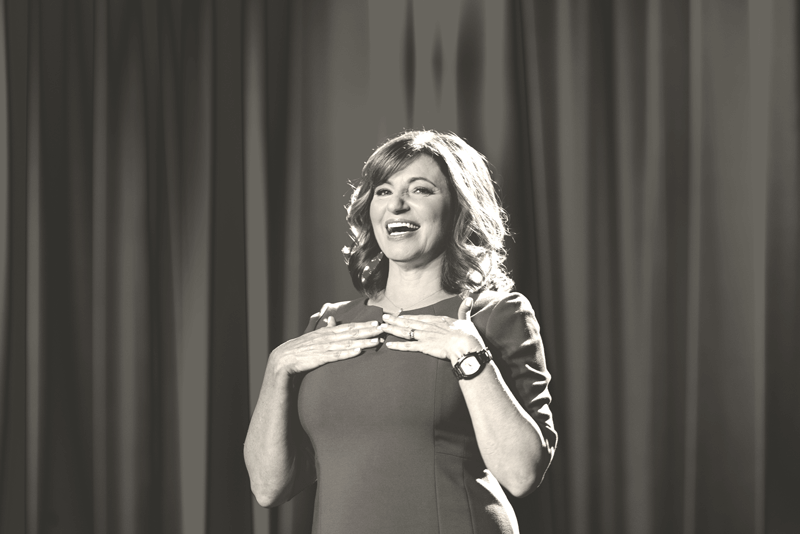 Photo by Stephen Oliveira, 2019
Through this transformational presentation, attendees will: